JJV DISTRIBUTING LLC ALUMINUM CLEANER GALLON (ALU100-G) (#700-ALU100G)
Part #: 700-ALU100G
For shipping estimate:
Add to cart then visit your shopping cart to see shipping options and costs.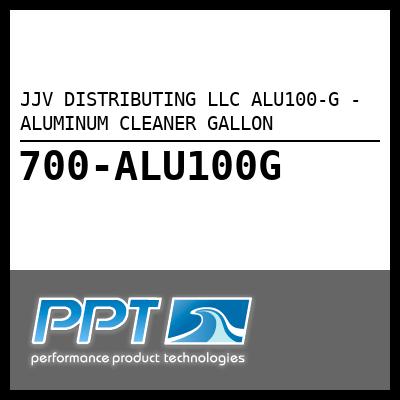 ALUMINUM CLEANER GALLON
ALUMINUM CLEANER GALLON
Is a revolutionary product that is safe and environmentally friendly. It will clean and brighten your Pontoon tubes from top to bottom without ACIDS, safely and effectively. USED ON BARE ALUMINUM ONLY. Without scrubbing, just spray on and rinse off.
---