ELKHART SUPPLY CORP 3/8"X3/8" STRAIGHT VALVE (06879) (#497-06879)
Part #: 497-06879
For shipping estimate:
Add to cart then visit your shopping cart to see shipping options and costs.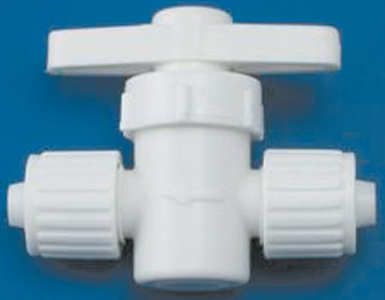 3/8 X3/8 STRAIGHT VALVE
3/8"X3/8" STRAIGHT VALVE
A plumbing system for Polybutylene Pipe and Pex designed for normal hot and cold potable water applications. Extremely simple to install. Crimping tools, solvent cement, torches, solder, or Teflon tape are not needed.
Fittings are reusable


No corrosion or scaling


High resistance to cold temperature


Complies with ASTM D3300 standard. NSF listed (Standard 14)
Size

3/8" x 3/8" Straight Valve
---