Condor Electric Windlass (VETUS INC P/N CON151210) (#VTCON151210)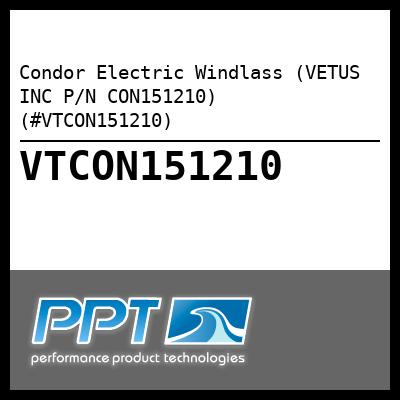 Condor Electric Windlass
10 mm chain
1500 watt 12V
Lifting power:1100 lbs. miminal 1980 lbs. maximum
Haulage speed: 49 ft./min.;maximum 72 ft./min.
Suitable for boats of up to 59 ft.
Equipped with a reversible electric motor
Drum may be operated separately
Weight: 100 lbs.
---