CAMCO-ARMADA RAIL MOUNT ADAPTOR (58197) (#735-58197)
Part #: 735-58197
For shipping estimate:
Add to cart then visit your shopping cart to see shipping options and costs.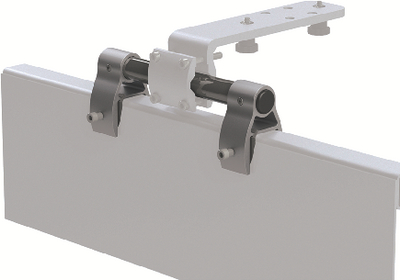 RAIL MOUNT ADAPTOR
RAIL MOUNT ADAPTOR
58182: Use on 7/8" - 1-1/4" round and 1-1/4" square rails.
58183: Mounts to any vertical or horizontal square or round rail.
58195: Quick Release feature makes the grill easy to mount and remove for quick and easy storage.
58180: Fits most rod holders with cross pins. 60 degree angle. Adjustable height.
58196: Full adjustable ball and socket rotates and pivots for use on any rod mount design.
58181: Adapts to a 7/8" - 1-1/4" round or 1-1/4" square rail. A direct over the rail mount with no overhang. (Works with all current models of Kuuma grills. Will not fit older models with a square regulator box.)
58197: Provides mounting options for newer model pontoon boats. Requires a separate mount.
Description

Rail Adapter for Pontoon Boats
---