BLUE OX BP DODGE RAM TRUCK 1500ST (BX2409) (#123-BX2409)
Part #: 123-BX2409
For shipping estimate:
Add to cart then visit your shopping cart to see shipping options and costs.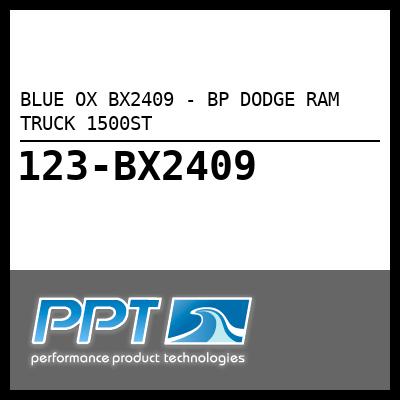 BP DODGE RAM TRUCK 1500ST
BP DODGE RAM TRUCK 1500ST
Blue Ox® towing products and accessories are intended to be installed by Blue Ox® Dealers who are familiar with the products and have the equipment and knowledge necessary to do "fit work" Many Blue Ox® baseplates are designed to use existing holes and hardware to mount the baseplate to the towed vehicle. Do not assume existing hardware will be adequate for baseplate mounting. Always use hardware supplied in the hardware kit and existing hardware specified in the Installation Instructions.
---