BIO-KLEEN PRODUCTS INC. BIO-KL OXIDATION RE. 1GAL (M00709) (#246-M00709)
Part #: 246-M00709
For shipping estimate:
Add to cart then visit your shopping cart to see shipping options and costs.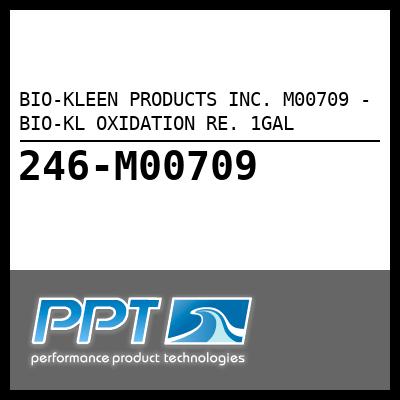 BIO-KL OXIDATION RE. 1GAL
BIO-KL OXIDATION RE. 1GAL
Designed to remove the yellow hue and stains from fiberglass boat hulls, removes dull, chalked paint from RVs, removes algae and scum lines, scale build-up, chalking, rust stains from sprinkler over spray and dissolves stains and most water minerals. Excellent for removing chalking and stains within dry/indoor storage where rinsing is not permitted. Use on fiberglass boat hulls, RVs, stainless steel, concrete, sprinklers, vinyl siding and more.
Leaves surface sparkling clean


Easily removes built up mineral deposits on drive showers
Size

1 Gal.
---