ANCHOR CHAIN TENSIONER / STOPPER (#610-462501)
Part #: 610-462501
For shipping estimate:
Add to cart then visit your shopping cart to see shipping options and costs.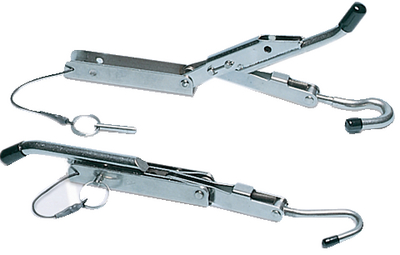 ANCHOR CHAIN TENSIONER / STOPPER
This will securely tension and hold the anchor in the bow roller channel. This is not designed to take the strain of the rode of a boat at anchor. Overall length is 12", the threaded hook has 1-1/2" of adjustment for ease of installation.
---