18 1/2 GALLON DRINKING WATER TANK (VETUS INC P/N TANKW70) (#VTTANKW70)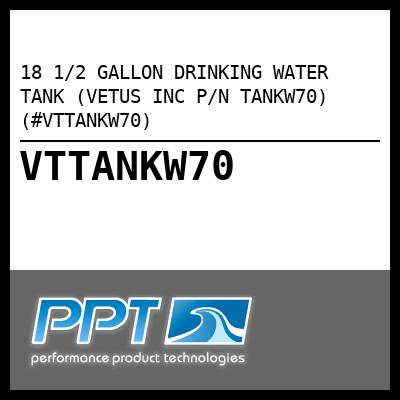 18 1/2 Gallon Drinking Water Tank
Comes with two right angle nipples one inlet(1 1/2)and one outlet(5/8 in.)
The inlet fitting is installed in the center of the tank and the outlet is supplied loose for easy installation
Dimensions: 30 3/4 in. X 30 3/4 in.
Height filled: 10 1/2 in.
---